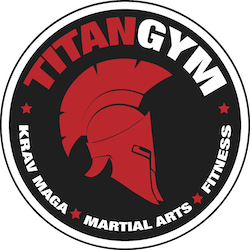 I can't believe I've been at Titan Gym this long and haven't written a review to say how awesome Daniela and Ivo are and how grateful I've been to be a member of Titan Gym through the pandemic. I started in 2019 with Krav Maga which I loved, Ivo and Ana are both such wonderful teachers, and then when the pandemic hit I switched to zoom classes and did Fight2Fitness with Daniela and some Krav Maga (but a bit tricky to fight off an imaginary opponent, so mostly F2F). Their transition to zoom was seamless, which was pretty awesome because it meant I got to keep working out, and the more classes I took with Daniela, the more I realized just how knowledgeable she is about form and function (Ivo too) and wow does she know a lot of different types of exercises, and so much about musculature. I didn't know that many types of exercises existed in the world before I took classes with her. Sometimes I want to cry, and sometimes I don't want to sign up at all, but I'm always glad that I did because my body really responds to the programs she designs and it's always a challenge, no matter how long I've been doing it. I honestly can't say enough good things about Titan Gym or the classes I've taken there. I can't wait to get back into the gym to do more Krav Maga while keeping up with the Fight2Fitness classes on zoom.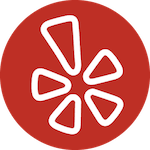 My kids have been taking Krav Maga at titan for over 3 years now and they love it. It is a great mixture of self defense and confidence building activities. The teachers are all wonderful and understanding and they really challenge my children to be the best and work the hardest. If you are looking to put your child into a marital art I would definitely take a trial class here. They have kids classes almost every night.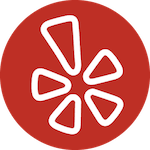 20/20 recommend to anyone looking for high quality training in Chicago or online. Incredible workouts, quality instruction, friendly people. I leave every class feeling accomplished, stronger, and sweaty as hell. As an athlete, I have been looking for workout classes or gyms that tap into the discipline and precision you want for effective and functional exercise and Titan gym does that across all class types. Daniela's Fight2Fitness class is the absolute best workout class I have ever taken. She challenges everyone to be their best while making sure everyone has necessary modifications for their current level or ability. I have never seen this much progress in my performance, strength, and physique than after doing her classes - She is the best fitness instructor I have ever worked with. I've been with this gym for 6 months and kept my my contract even though I moved to a different state. They offer both in-person and livestream classes via Zoom and use the MemberMe app for super easy scheduling and cancellation. Daniela and Ivo have built an incredible community in Chicago. Everyone at this gym is dedicated, focused, friendly, and has strong energy. This gym rocks!!!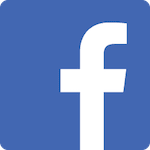 So far, I have completed 4 Krav Maga classes with David. He is truly amazing. So patient, but also very motivating and pushes me to be better. He constructively criticizes in a very supportive way. For me personally, I have not been so motivated in YEARS to want more. I have been on a personal journey...lifestyle change for a few years. And I am now ready for a mental and physical transformation. The COVID-19 pandemic, working in a hospital, and past issues/events in my life all came to a head and overwhelmed me. I was broken.
Making the decision to start with Krav Maga at Titan is the best thing I have done for myself yet.
I plan on taking a lot more classes focusing on Krav Maga and Fight2Fitness.
It's time to take my life back, get my confidence back, get stronger, and own my path. And also to not be so afraid or intimidated by bullies and defend myself if I ever need to.
And I firmly believe I can get there by sticking with these classes for as long as I can.
With that, I am truly very grateful so far and excited to see what I accomplish.
I am going to make it epic!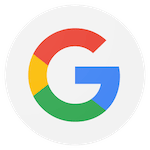 This gym is incredible! They are excellent with the little ones! My 4 year old has some focusing issues when she first started and each week she improves, thanks to Miss Ashleyann and Ivo. Affordable and I am so excited to see how she grows with them in these classes.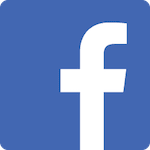 The best gym. Such and incredibly friendly and welcoming environment for everyone. Super strong female presence, LGBTQ+ friendly, super non judgmental and all around the best gym I've ever been to.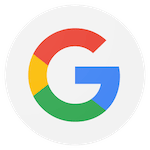 Daniela and Ivo, owners of the gym, know how to keep you motivated while still making the classes fun. We like how the fitness classes take a different muscle focus each time and they know how to correct your positioning to ensure you work the right muscle groups and don't hurt yourself. The yoga classes are a big favorite of ours as well.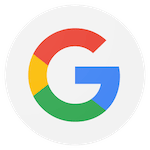 Titan Gym has become my second most visited place after my bed. Everyone here is so great and accepting. Ana and Sam kill it with Fight2Fit...like I'm actually kinda fitt now. And Ana with Cardio Kickboxing has met me where I'm at and taught me how to actually punch and kick things.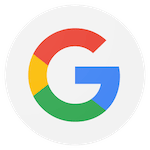 I've been taking my daughter here since she was about 2 1/2. She is in the Titans PreK class. The patience and dedication that the instructors have towards these tiny titans is amazing. Everything is structured but also not too much for my daughter to not pay attention. She has grown so much and is much more sociable thanks to this gym! I can't thank you all enough for bringing my daughters personality out. If anyone has any little kids aged 3-5 I would definitely recommend Titan gym.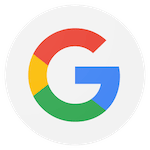 I started at Titan Gym in 2016 and have been very satisfied. I did my research and tried a few Krav Maga gyms before settling on Titan. My trial lesson was instructed by Ivo Boykov, the gym's founder, and had a great mix of physical conditioning, technique instruction, practicality, and an emphasis on aggression. I never got the sense that anyone was selling the techniques as foolproof or template paths to street fighting success, everything came with the caveat that in real street fights these moves would not be performed as gracefully or accurately as in the gym. Individual attention is paid to our drills, with occasional corrective input.

All of the instructors at the gym are great and each has their own approach to the classes. When you've been going for a while you can get a sense of which classes to attend if you want more emphasis on conditioning, technique, etc. Many of the instructors are women which can make for a more welcoming and empowering environment for female participants. The environment at the gym is very inclusive and they even offer free women's and LGBT self-defense sessions every couple of weeks.

The gym also offers a wide variety of classes beyond Krav, so if you find yourself hitting a wall you can always change up and try Muay Thai, BJJ, JKD, Kali, or even a wide variety of yoga and fitness classes.

I highly recommend at least coming in for a free trial lesson, it made a huge difference in my life. I was spending all of my energy on lifting and HIIT, and when I added Krav to the mix I felt like I had found the element that was missing from my development. Titan is a great gym, the people are great, the space is clean, and the lessons are legit.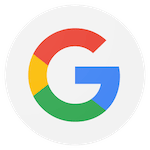 Titan Gym has a wonderful program for kids. My sons are in the 4th grade and 1st grade and both have benefited tremendously. Ivo, Ana and Chase are fantastic teachers who are clearly masters of their craft and run a disciplined class, yet they are also deeply compassionate and patient. Over the past 4 months, I have seen my boys become more confident and their fitness level has improved--plus they have so much fun every class! One of my sons was struggling to handle being bullied by some kids in his school, which is one of the reasons we started at Titan Gym. He has defended himself successfully in recent months and now is becoming better at defusing the situations before they escalate. An added benefit is that they have adult Krav Maga classes at the same time as the classes for kids, so now I have a blast in my weekly class too. Overall, we consider Titan Gym to be a true blessing from God for our family and recommend it highly.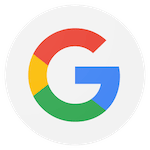 I used to live in the SW side neighborhood when I signed up to train for Krav Maga at this facility. Yes, the neighborhood is notoriously bad based on my standards after living there so many years. But we just have to deal with it. I just had to learn Krav Maga or add one more practical skill in my list besides dabbling on two different sports such as fencing and masters swimming at the same time - not minding the time of getting there and going home late at night by myself. I did survive the training, earned my certificate of completion a year later at the facility and has changed me to a different person after one unfortunate encounter in Belmont (outside the station). It happened so fast! I was sort of tested by an actual stranger one late at night and I couldn't move. I was by myself, too. The attacker was on my face. I was too exhausted to confront the attacker but I managed to disengage immediately. #Rule 1 in Krav Maga. Luckily, the cops made it just in time to settle us. After I left, I realized it now that my training in Krav Maga was totally worth it in all honesty and it has saved me in that situation! I feel confident, empowered, and lucky to have learned it beforehand. I couldn't have made it and is forever grateful to Daniela, Ivo, John, Ana, Chase, Jaime, and the rest of my awesome instructors. Thank you! I really am grateful to you Titan Gym for everything!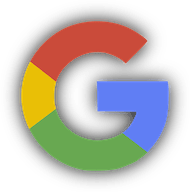 I considered taking self defense classes on and off for the past several years. Like many others, I've had a few close calls or uncomfortable interactions with random people living in the city and felt I should do more to better educate myself on the basics of self defense. After researching a few options throughout the city, I decided to check out Krav Maga at Titan Gym. I've been with them for a few months and already feel significantly more confident and adept at defending myself and my loved ones.
Classes are structured with warm-up exercises in the beginning that make me feel more productive in 15 minutes than I do with an hour in a gym left to my own devices. All the instructors are knowledgeable and patient and strike the perfect balance of pushing you to try harder while taking the time to understand your current comfort level and helping you build from there. Classes are performed safely, but still at a high intensity to where I can explore my limits and simulate real-world scenarios. In addition to Krav Maga, they offer a lot of other classes like Yoga, Muay Thai, and BJJ. I walk out of every class feeling enriched and more proficient at protecting myself and excited by how much I'll continue to grow.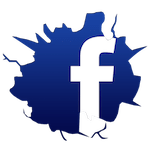 The first rule of Fight Club is ALWAYS talk about Fight Club... this has become a running joke with my friends and family, because I seriously will not shut up about awesome Titan Gym is. I've never been a "gym membership" sort of person, but Titan has hooked me in a way no other gym or exercise plan has ever done. Each class you attend is more than just exercise, you're learning a skill. So each class you see something new, or you get a little better at something you've tried before. This isn't the academic, largely unrewarding "I lifted 5 pounds more than last week" or "I cut 12 seconds off my long run". It's visceral; "I can feel my kicks getting stronger", "my headlock from the side defense is smoother and more instinctive than last week"!
What really sets Titan apart, however, is the people. The instructors are knowledgeable, passionate, and invested in the success and safety of their students. Moreover the culture of the gym as a whole is actively welcoming to all, fit and not-yet-fit, old and young, experienced practitioner and first-timer, in a way that surprises and revitalizes me every time I come in. It's an odd sensation for me to be proud of a gym membership. Not just proud that I got off my butt, but proud that I'm earning a place among these amazing and talented people.
In short: Come for the workout, Stay for the community. If you're looking at reviews because you're considering joining Titan Gym, my advice is to call them now. My only regret in joining is that I spent too long reading about them online when I could have been taking classes. Seriously, in the time you spent reading this someone could have shown you how to throw a proper groin kick. :-)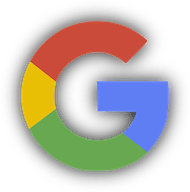 My kids have been taking Krav Maga at titan for over 3 years now and they love it. It is a great mixture of self defense and confidence building activities. The teachers are all wonderful and understanding and they really challenge my children to be the best and work the hardest. If you are looking to put your child into a marital art I would definitely take a trial class here. They have kids classes almost every night.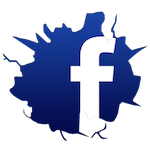 I never enjoyed running on treadmills, zumba classes or hip hop kido. It wasn't until I started coming to Titan Gym did I finally understand the love of working out. I look forward to coming to the gym instead of treating the workouts like a chore. The Krav Maga classes are physically demanding while teaching me survival skills that hopefully I never have to use. IF that day comes, I know I will be prepared mentally and physically.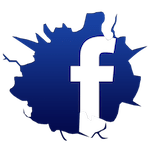 I cannot say enough about how great Titan Gym is. Whether you are experienced in martial arts or a complete novice, Titan has a class for you. The Krav Maga classes are fantastic. They will challenge you to continually improve yourself and your knowledge of self-defense. In addition to Krav Maga, Titan offers a variety of other martial arts classes as well. These classes are taught in the same manner as Krav Maga, and you will be constantly pushed to new heights. Don't get me started on the Fight2Fitness class. If you are looking for a class to whip you into shape for anything, check out Fight2Fitness. After my first class, I thought my arms would fall off. It is a brutal workout but it is absolutely worth it. The feeling of accomplishment after each class alone is worth it, let alone the physical improvements. While every class at Titan is great, it is the instructors that truly make this gym shine. They are all outstanding. Each one is incredibly knowledgeable and patient. They create a supportive environment that allows every student to grow. Like I said before, each class at Titan will challenge you, the instructors make the challenge enjoyable. More importantly, they are as invested in you learning self-defense as you are.
Whether you are looking to learn self-defense or just interested in a fun and unique workout with a great group of people, I encourage you to check out Titan Gym. You will not be disappointed.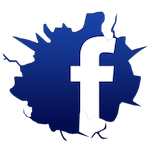 This is a magical place full of friendly, supportive, knowledgeable people. I love it here.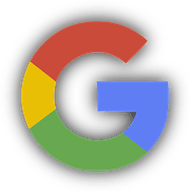 I was looking to learn self defense, and found Titan Gym off of a Google search and decided to try it out even though it was kind of far from where I lived. I don't regret it at all - the community is amazing at this gym, and it feels more like a family than a workout place. The instructors are amazing, really kind and knowledgeable, and I really like how they explain the mentality behind certain moves/skills so you understand more about real life attacker situations. Would definitely recommend!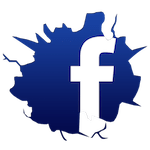 I recently found my way into the world of martial arts and not going to lie it was pretty intimidating. From hoping the instructors knew what they were doing to overall comfort in my environment. Well after countless gyms and hearing the same thing over and over I just wanted to give up and assume every gym is the same but then by the grace of God I finally came across Titan gym. I saw great ratings and such positive feedback I thought to myself what the hell do I have to loose. The answer is absolutely nothing because here I am now writing a review about how much I love this place! Titan has taught me so much about martial arts and even myself because they have the best instructors you could ever ask for they know anything from basic fundamentals to crazy ass kicking drills along with a good shoulder to cry on. The people at this gym are my home away from home and all hold a very special place in my heart and I can't wait to start my journey into this new world with Titan gym, I would not want it any other way!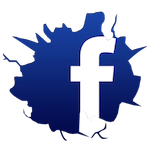 My boyfriend and I recently moved to the area and we were looking for a gym. I had never been to a martial arts gym or taken a martial arts class. I typically would spin, run and do the occasional weight lifting class. My boyfriend, on the other hand, has done Muay Thai and jujitsu. I was really intimidated to try a self-defense class. I emailed Daniela to try out a class and she talked me into doing Krav and Fight to Fitness. The classes were engaging for both mine and my boyfriend's levels. I have almost been there a month now and I am obsessed. I have never looked forward to getting to the gym more. The classes are challenging but they fly by. Not only are they a good work out but the thing they stress there is get home safe. For a female living in Chicago I think learning to defend yourself is a great skill to have. The staff is really what makes this place one of a kind. I have only been there a short time but they have been so welcoming. I would advise anyone looking for a gym to check out Titan, just try a class you won't regret it!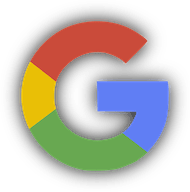 I wasn't really sure what I was looking for when I first came to Titan Gym, but after my first class I knew that whatever I was trying to discover about myself was being realized in this gym. I cannot recommend this facility enough. It boasts a variety of different disciplines and plans that are designed to meet individuals at any point in their life. It is an environment that is very family-friendly and family-oriented, which when you consider that the primary dynamic of this gym is about hitting and kicking each other, that is an incredibly delicate balance to achieve. It takes me a while to warm up to new experiences and situations, but the instructors and fellow students at this gym have quickly found a way to get passed my internal walls (it was probably the repeated round-house kicks) and I have discovered a place where I genuinely enjoy being.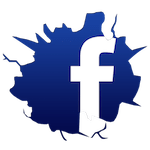 I've been to many gyms in the past with different instructors, training, and atmospheres but there's a reason I'm still at Titan gym and planning to stay here for as long as I can. I've never been to a gym with such a fun and challenging environment. The effort that all the instructors and staff put in is admirable. Among all the exercises and different classes:boxing, yoga, krav, etc... they even go so far as to host events at least once a month to eat, laugh, play. If you're a little shy like I can be, don't sweat it! our trainers, especially Daniela, are experts at bringing people out of there shell one day at a time.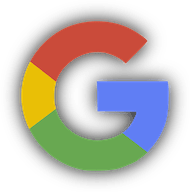 This place contributed to me literally saving my own life. a year ago, someone grabbed me near my home and i was able to not only fight him off, but also to chase him down the street away from me. titan gym gave me the skills and balls out aggression i needed to protect myself. also luck was, you know, a factor. (i'm a 5' 6" 20-something woman for ref.)
if you can afford it, i cannot recommend this place enough. and if you can't afford it, i cannot recommend their free women's and lgbtqi+ self defence courses enough.
oh and EVERYONE IS NICE. SO NICE. it blows my mind how nice they are.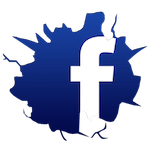 I have been going to Titan for almost 2 months now and I can honestly say it has been an amazing experience. The instructors are incredibly knowledgeable, friendly and helpful, you are learning an important skill and getting a hell of a workout in the process. Everyone who attends classes are very friendly, and inviting, as cheesy as it sounds there is definitely a sense of community and camaraderie. I would highly recommend anyone to attend just one class, once you do, you will be hooked.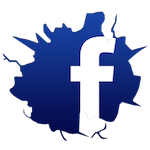 I have to say this is without a doubt the best gym I've ever been too. Although it may be my first martial art class to actually sign up for, its safe to say I'm never leaving. It's been about a month and a half since I've joined, and I couldn't be happier. The teachers and instructors there are everything you want in one. Hard working, dedicated leaders. The way they teach is unique in its own way. Everyday I wake up and I'm excited to get to class and see what is in store for the day. They are extremely professional but they still know how to have a good time. I look forward to every class because I know it will always be challenging but yet such a good time. The mindset I have is I'm coming in today and I'm taking home two things. Skills to become a better fighter and plenty of laughs. The teachers there are truly some amazing people. You guys and girls are appreciated for the time you take to help me try and be the best I can be. Not only are the teachers great but the students as well. Theres such a good vibe with that place and everyone in it. A lot of great people and I'm looking forward to becoming close with my Titan family. I know for a fact I couldn't find another place like this one. Not with all the great qualities this gym and the people have. I am grateful to have joined and happy to be a part of this. Proud to be a Titan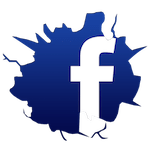 I am used to different martial arts in different countries. Here I could adapt and learn Krav Maga in an environment of professionalism and friendship. Techniques, details, clear targets, correct measurements of your skills made me book solid on my calendar at least 3 days a week and enjoy Krav with high knowledgeable professionals in a fun and cool way. Check this place... It's different... No intimidation, respect, diversity and Krav Maga to the bones. Not easy ;) but you can do it! Ask for the 'leg day' :)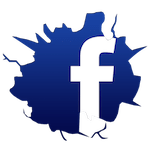 I have been training at Titan pretty much since it opened. All of the instructors are fantastic at their job and just great human beings in general. I always feel challenged yet supported to keep fighting. Titan gym is a great place to learn Krav Maga and other martial art skills. Every member at Titan Gym is very friendly and is willing to help sharpen your skills regardless of your level or experience. I would recommend (and frequently do) this gym to anyone. If you are looking for a friendly environment that encourages you to build upon your fitness, discipline, and overall well-being Titan Gym is the place. Ivo and Daniela provide great services and are extremely passionate about what they do.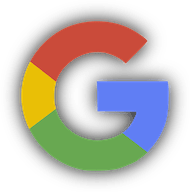 I've been taking my daughter here since she was about 2 1/2. She is in the Titans PreK class. The patience and dedication that the instructors have towards these tiny titans is amazing. Everything is structured but also not too much for my daughter to not pay attention. She has grown so much and is much more sociable thanks to this gym! I can't thank you all enough for bringing my daughters personality out. If anyone has any little kids aged 3-5 I would definitely recommend Titan gym.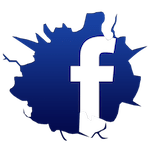 I thought I was in reasonable shape before I started here but apparently there was a lot of room for improvement. Nobody wants to be in a situation where you have to defend yourself physically but if you're forced into it Krav Maga's one of the most immediate and direct ways to get out of it as safely as possible.
The instructors at Titan are great and the owners have done an excellent job of building not only a place to learn and get fit but a community around it to encourage people to get to know each other better outside the gym. I'd recommend Titan to anyone who wants to get in better shape as well as learning a practical skill.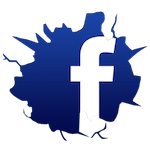 After almost two years, I guess it's time to come out of Yelp retirement. I figure Titan would be a good place to start down the comeback trail.
My fitness goals have definitely changed over the years. In my twenties I wanted to be ripped, have a six pack, and basically be the embodiment of physical perfection. However, now entering my late thirties, I pretty much want to be able to drink beer without getting fat.
Titan Gym has assisted me in exceeding my less then lofty fitness goal and helped me start to feel like an athlete again. I first start taking Krav Maga classes back in January. Krav Maga is a method of self defense that combines aspects of boxing, wrestling, and several other martial art forms. The focus is on being able to survive dangerous situations one might encounter in everyday life. I already had a wrestling background and I thought Krav sounded like a fun way to expand my combat skill set and maybe lose a couple pounds in the process. Being only a few block from my house was a huge plus as well. It's harder to make excuses not to go to the gym, when it's so close.
One of the best things about Titan is that no two classes are alike. I worked out for years in traditional gyms, only to get burned out running in place on treadmills and constantly trying switch my lifting routine to keep it fresh. At Titan Ivo the head instructor (who was an extensive and impressive martial arts background by the way) always keeps the classes engaging and interesting. Also, Krav Maga (and the other classes for that matter) are outstanding cardio workouts. You will get sweaty and be required to push yourself. You have probably ascertained by now that Titan Gym provides an excellent workout, but what about the social aspect? Lets be honest, walking into a new gym for the first time can be very intimidating. I didn't find my first time at Titan to be intimidating in the least. Everyone, both student and staff are very friendly. There are all sorts of people with varying levels of skill and body types, so all will feel welcome. It doesn't take long to learn most everyone's name or for them you learn yours. It's like the Cheers of Martial Arts Gyms, so come check it out.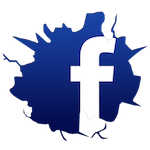 If everyone is in their fitness journey like I am, there will come a day when you will come into a community that you belong to. For me, Titan Gym became the right home in no time. I have been a personal trainer for 3 years, training on my own for 4. I know that having anabolic workouts (for muscle confusion) within the week was necessary for my fitness goals, boxing was something that I apply in my weekly regimen. Titan Gym has that, and many more. Not only do they provide my anabolic workouts (krav maga, muay thai, savate, etc.) but the key of it all was the sense of community and connectivity for everyone. I've always said to my clients, "We're all in this together, when you feel like you don't belong to the gym and you're not making any friends then thats not your tribe." A lot of times, people fall short in coming to the gym and working out because of this reason alone. They are not as motivated because they don't have a sense of belonging. Here at Titan Gym, you feel like you are part of a very special tribe... and that's what it's really all about. Everyone helping each other to be better, to push each other one rep, one step, one punch, one elbow, one knee, one grapple at a time. The instructors are awesome, the classes are great, and the people are super friendly (yet they kick ass)... everyday, I find myself trying to work my schedule out so I can go there for classes. Pretty sure, you will be the same way.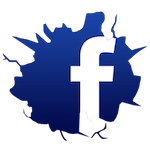 Really great gym with very flexible classes so you can go no matter what your schedule may be. I started with the Krav Maga package but quickly changed to the package that includes all types of classes when I saw how extensive and effective it is. I would highly recommend if you're looking for a great workout or if you just want to see what your abs look like if they've been gone for a few years.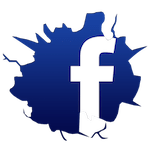 What else can I say, an outstanding set of instructors that are dedicated and passionate to share their knowledge and skills. Proud to have worked with great people.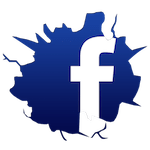 Krav Maga isn't something I spend my time doing; it's something I devote myself to becoming.
If you're toying with the idea of picking up martial arts as a hobby, don't bother coming here. If you're motivated enough to adopt self-defense and extreme fitness training as part of a new lifestyle, then come see how Titan can get you there.
Krav Maga is about doing what it takes to get the job done quickly, efficiently, and entirely. It's not a martial "art." Art is about form; Krav is about function. If you're going to run into trouble on the street, you need to be prepared to quickly defend yourself and make sure your attacker doesn't get back up and come after you, ever again. This is really a mentality that I've adopted into other parts of my life outside the gym: if you don't give 110%, then the job isn't done. When I first started Krav Maga, I enjoyed the workout and the friendly people in the class. The reason I stuck with it though, is because I developed an intimate respect for what Ivo was offering. His instruction method is uniquely tailored to each of his students' needs and skills (and believe me, I'm definitely NOT the easiest guy to work with). He's patient and easy-going, but at the same time will push you farther than you're comfortable with.
Give it a shot. Titan will kick your butt and show you what you've been missing. Share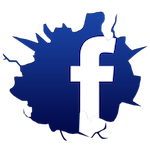 Titan is the place you go if you want to genuinely apply what you learn in real life/the outside world. They teach form and technique, sure, but the add in the practicality and applications that allow you to learn defense in a plausible and usable fashion. I went once to try it out and I've been going ever since. Sometimes they bring dragons to class and if you don't believe me, try fighting Ivo, the lead instructor. No matter the class or form of martial arts, you will be pushed into your potential and feel better for it. Try Titan, I'd be thoroughly surprised if you didn't like it. It's addicting.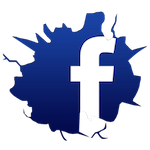 Warning: this is not a 'gym.' This is a community of people who laugh and sweat and grow together. Class in Yoga, boxing, Kali, Muay Thai and most known for Krav Maga, there is something more than just treadmills for all of us. Come for a free class and see why we love this place--it's worth the hype!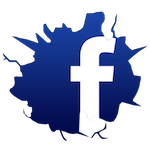 Training with Ivo and the other experienced instructors at Titan Gym has been a great experience. Learning Krav Maga and self defense techniques with Titan Gym is something I would highly recommend to anyone looking for ways to learn techniques of strength, agility, and self defense. The gym is clean and organized. It is an environment where everyone is welcomed like family and we all help and train together, like a family.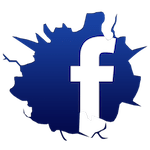 There aren't words to describe the level of awesome both the gym, and the trainers are. As someone who's been 'the victim' and the resulting anxiety causing problems in my life, taking Krav and learning it from such smart passionate people has given me the confidence and skills to no longer be 'a victim' in mind or body. Plus, knowing you can put 'skilled in ass kicking' on your resume is always a plus!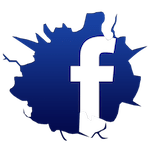 Ivo and all the instructors are awesome, very knowledgeable, energetic and fun to train with. They have adult and kids programs for all ages. I had an amazing work out and signed right after my trial class. The facility is huge and in a great location not far from the brown line or addison bus stop and lots of free parking. I say everyone who is looking for a great work out place and wants to learn self defense should give Titan Gym a shot.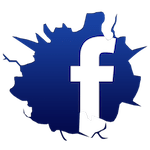 I know what the first rule of fight club is, but I can't help but plug for this place. The quality of instruction is excellent. The atmosphere is conducive to learning and you are pushed to give it your all, because the instructors give all. A gem of a gym.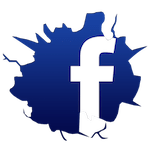 This place is life-changing. It's the only place in Chicago, that I know of, where you can learn Muay Thai ❤️, Krav Maga❤️, Savate, Boxing, Yoga, Kali, JKD, and weight-training. Find your tribe. I'm a Titan-for-life!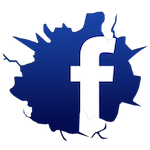 I usually wouldn't write a review about a gym, as I feel that any type of fitness facility can be highly subjective and based on one's unique goals. That being said, Titan Gym is NOT YOUR TYPICAL GYM. Where a lot of today's "gyms" are glorified spas or coffee bars with equipment, Titan Gym is all about building skills, building self-confidence and building lasting relationships.
From the first time I stepped foot into the facility, I was greeted by a polite, barefoot, gentleman (Ivo Boykov) who was as welcoming to me on my first day as he was to others who have spent years studying under him. Ivo's friendly demeanor, combined with his amazing skill set, and genuine (and apparent) love for teaching, is infectious and made me want to learn more than just Krav Maga.
After several sessions, I found myself staying around for the other classes he offered as well. What started as a simple one hour a day, three day a week, fitness activity, quickly morphed into a now crucial part of my daily routine. The Titan Gym experience extends far beyond Krav Maga- it encompasses other forms of martial arts and general fitness, that can be easily applied to any real-world situation.
It is not just Ivo (and Daniela too) who add legitimacy to Titan Gym, it is all of the instructors who bring their unique skill sets and personalities to create an environment that allows us to sweat (and sweat you will), but also allows us to feel safe. The whole 'core group' of gym members are a good lot of people who are helpful and truly add to making each class meaningful.
If you want to sip a smoothie and "work out" on a treadmill for an hour; go somewhere else please. However, if you want to learn real-world self-defense skills, get a serious sweat going, and meet great people who might positively change your life- then welcome to Titan Gym.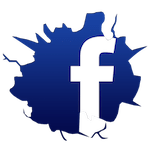 Ivo is a great instructor! He pushes you and expects you to do your best at your own pace. There's a friendly group of people you can work with and help you grow in your training. Krav maga is a life saving tool that everyone should have. I recommend you dont think twice and act now!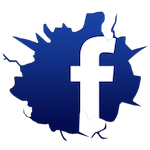 Realistic Self Defense training! A great group of Instructors that know how to give you a great workout, improved skills and have a lot of fun training! You must check out this school if you are in the area!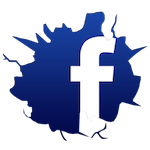 I'm 5'2" and never thought I could throw a punch. Now I can punch, kick and am learning how to flip people over my back. I feel safer and stronger! The Titan team is the most welcoming community. Working out at Titan is too much fun.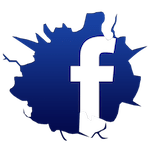 Awesome experience, if you're in the Chicago area & you want to try something more challenging & exciting, I recommend it. My name is Chino & I approve of this message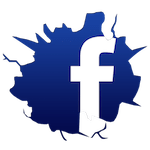 I am very fortunate to have found this gym. I have learned so much in such a short period fo time -- and I have much more to learn! Knowledgeable instructors; everyone including the students are helpful and want you to succeed. This place will transform my life.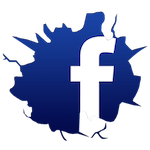 You will get a great workout and learn a lot from Ivo and his staff. This group of instructors will make you feel like you're joining a community and not just a gym. It's been a pleasure to train with these individuals for the past two years.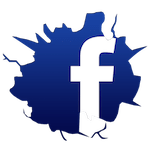 Awesome people. Went out of their way to accommodate my son and I to get us going. Thank you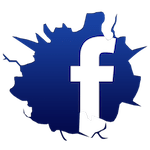 Excellent gym with passionate, dedicated, AND highly-skilled instructors.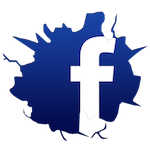 Every class is intense! You will never get bored with these instructors!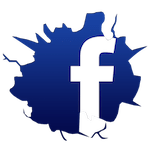 Amazing team and staff with the mentality of family!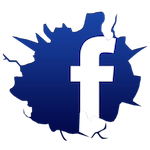 I had a hard time attending gyms regularly.... If you like to try new things...like to both work out for yourself. as well as make connections with people then this is where you should come!
This is a TOTAL BODY WORKOUT where you can FEEL yourself becoming stronger MENTALLY and PHYSICALLY! I decided to train for a Marathon for the first time, and the KRAV MAGA classes, FIT2FITNESS (Weights&fitness), and YOGA classes were exactly what I needed!!
I now feel safer walking around, as a 5'0 tall girl after taking my KRAV MAGA classes, and slowly developing muscles in my arms I didn't know I had. I have never felt more motivated to get into and stay in shape. I will be trying their BOXING and SAVATE BOXING next!
I cant say enough about the motivating, down to earth, and patient COACHES! DANIELA and IVO make Titan Gym a place to come be YOU, to push yourself, and be part of a family.
I walked in thinking I would only be able to make it once a week due to my schedule but now I've become so motivated and comfortable due to the coaches and everyone in my classes that I MAKE my schedule fit in the classes even on tough weeks!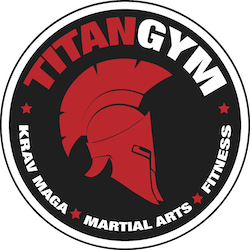 A fun, family-run business that revolves around self-defense and making you feel at home. The instructors work you hard but you'll love them for it. They're extremely accommodating to busy schedules and I adore the atmosphere. I only wish I had more time to attend!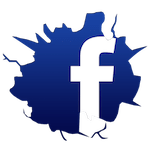 Great gym with great instructors and students. In addition to the multiple disciplines taught here, they take time to organize special guest instructors and programs, as well as social events outside the gym. If you've never taken a class like this before, this is the perfect place to get your feet wet. If you have past experience, the instructors are ready to teach you something new!