Empower Yourself at Chicago's Premier Krav Maga & Self-Defense Hub
Krav Maga, meaning "contact combat", is more than a martial art—it's a survival philosophy forged in the crucible of real-world threats. It's a mix of instinct, intelligence, and a fighting spirit that transforms the human body into a weapon of self-defense and empowerment. Born in the gritty streets and the grueling battlefield, Krav Maga is the embodiment of practicality and efficacy. It distills the essence of combat into a system that empowers an individual, regardless of size or strength, to neutralize threats with swift, decisive action. This is not an art of elaborate katas or ceremonial rituals—it's the art of survival, honed to its razor-sharp edge. Yet, Krav Maga is more than just a tool for survival. It shapes character, fostering discipline, respect, and a profound sense of responsibility. It doesn't merely teach you how to fight; it teaches you when to fight, instilling a deep respect for the power you wield and the consequences it carries.
At Titan Gym, our Krav Maga in Chicago classes arehelping you train and grown in a safe and secure setting.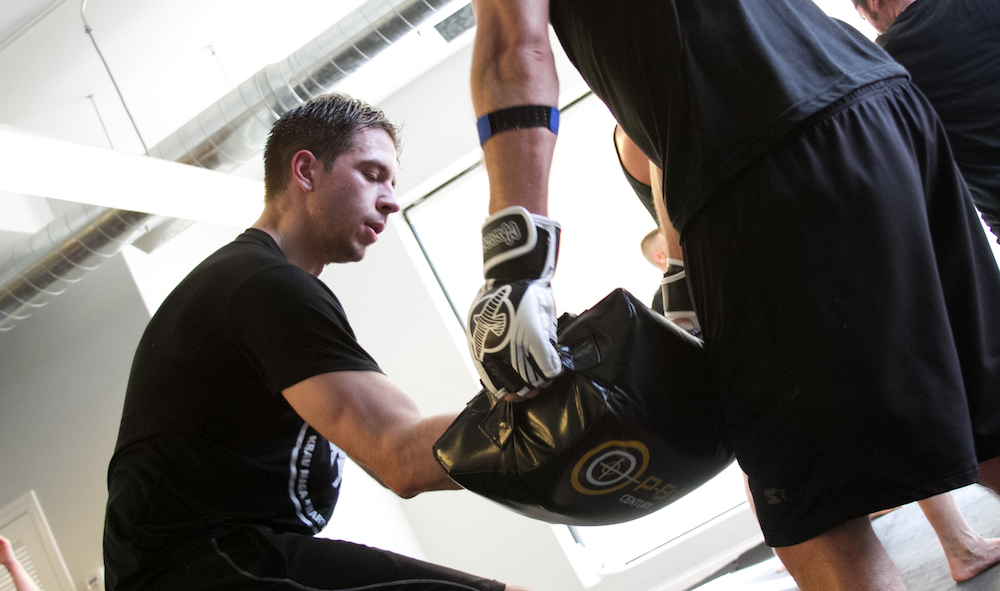 So What Is Krav Maga?
Krav Maga is not about winning trophies or earning belts—it's about winning the most important battle: the one for your life and the lives of those you care about. It's about walking through the world with the quiet confidence of someone who knows they can face any threat, conquer any fear, and overcome any obstacle life might put in their path.
At its core, Krav Maga is a testament to the human spirit. It's a testament to our ability to adapt, to persevere, and to triumph over adversity. It's a testament to the fact that, when given the right tools, we are all capable of extraordinary things.
Join the ranks of those who refuse to be victims, who choose to be their own heroes. Arm yourself with the knowledge, the skills, and the spirit of Krav Maga, and become an embodiment of strength, courage, and resilience. Your journey to empowerment starts here.


At Titan Gym, our Krav Maga classes safely integrate real-life scenarios, pushing you to perfect each technique in a wide range of scenarios.
With Our Krav Maga Classes, You'll Walk Away Feeling More Confident Than Ever Before
At Titan Gym, we don't simply talk you through the strategies and techniques set forth in this discipline. We help you put them into action. Our Krav Maga Classes push you to build practical strength and skills by gaining a comfort level reacting to danger and defending yourself.
Our skills instructors push you to:
Understand your surroundings
Learn the psychology of a street fight
Identify potential threats before an attack occurs
Confront verbal and physical confrontations to avoid violence
After just a few classes, you be ready to face anything life throws your way, reacting with strength,speed, and efficiency to defend yourself and your loved ones.

Join Us At Titan Gym Today For The Best Krav Maga Classes in Chicago
Don't wait until it's too late. Learn how to protect yourself today and build incredible strength at the same time.
Our Krav Maga Classes in Chicago are great for all experience levels. Get started at Titan Gym today!
All you have to do is fill out the short form on your screen. Our team will be happy to answer all of your questions right away.