Combine Self-Defense And Total-Body Fitness In Our Krav Maga Classes
Take on one of the world's most effective self-defense systems today at Titan Gym. Our Krav Maga Classes in Chicago help men and women build total-body strength and learn how to be effective and efficient in any self-defense setting.
At Titan Gym, our Krav Maga classes are offered in 50-minute segments to anyone 13 and older based on your skill level, helping you train and grown in a safe and secure setting.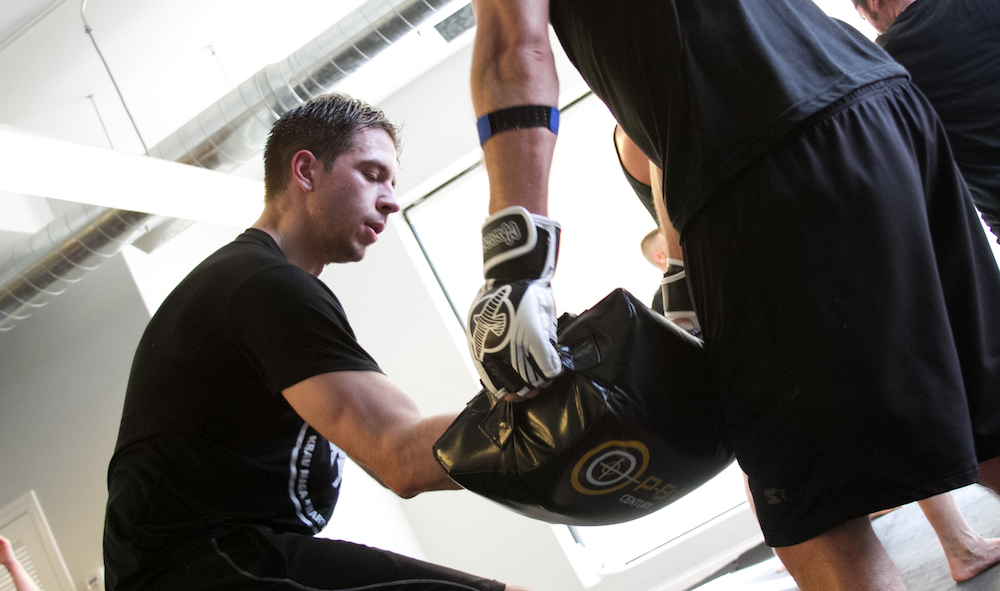 So What Is Krav Maga?
This self-defense system encompasses a wide variety of techniques derived from Muay Thai, Jiu-Jitsu, Boxing, and Wrestling. It is designed to help you achieve a maximum level of performance while pushing you to get
AND
At Titan Gym, our Krav Maga classes safely integrate real-life scenarios, pushing you to perfect each technique in a wide range of scenarios.
With Our Krav Maga Classes, You'll Walk Away Feeling More Confident Than Ever Before
At Titan Gym, we don't simply talk you through the strategies and techniques set forth in this discipline. We help you put them into action. Our Krav Maga Classes push you to build practical strength and skills by gaining a comfort level reacting to danger and defending yourself.
Our skills instructors push you to:
Understand your surroundings
Learn the psychology of a street fight
Identify potential threats before an attack occurs
Confront verbal and physical confrontations to avoid violence
After just a few classes, you be ready to face anything life throws your way, reacting with strength,speed, and efficiency to defend yourself and your loved ones.

Join Us At Titan Gym Today For The Best Krav Maga Classes in Chicago
Don't wait until it's too late. Learn how to protect yourself today and build incredible strength at the same time.
Our Krav Maga Classes in Chicago are great for all experience levels. Get started at Titan Gym today!
All you have to do is fill out the short form on your screen. Our team will be happy to answer all of your questions right away.